SEMI, leading manufacturer of flexible conduit and liquid tight conduit fittings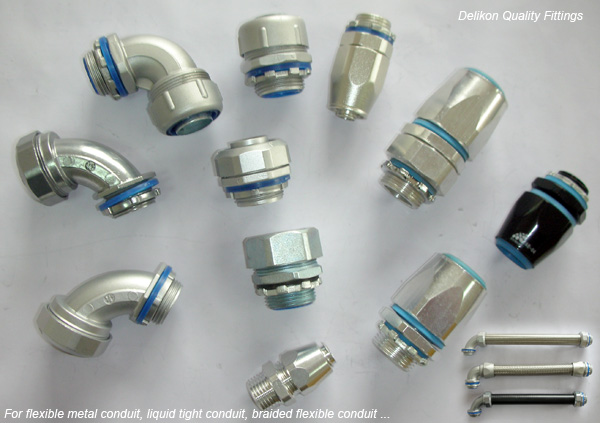 High quality metal fittings for flexible metal conduit, liquid tight conduit, braided conduit ...
NPT PG PF Metric Threads Liquid tight Connector, Liquid Tight Conduit Fittings for machinery.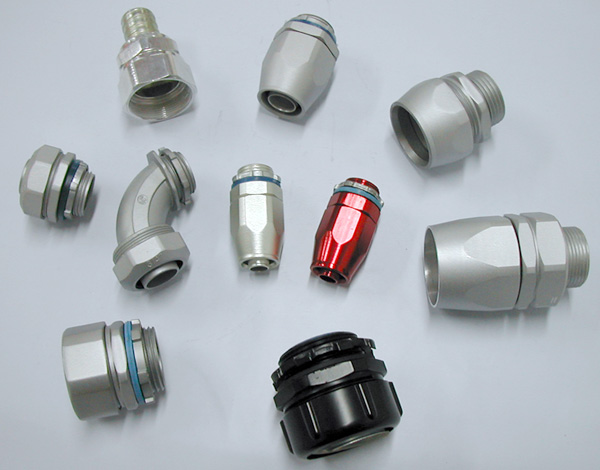 Liquidtight Fittings For SEMI Ultratite flexible steel conduit, Liquidtight metal conduit
Liquidtight metal conduit, clean, smooth metal interior for easy wire-pulling and requires no special tools for cutting or bending. Sunlight resistant.

Ultratite flexible metal conduit Provides the safest possible protection from moisture, oil, chemicals, acid, alkaline and the ozone. Tough Ultrabond, anchored polyvinyl chloride, extruded cover seals the spirally-wound, square-locked flexible galvanized steel core. Eliminates maintenance and downtime due to wiring failure. PVC jacket is made with a sunlight resistant compound. The Steel Liquid Tight Conduit is one of many top quality items from SEMI. Liquidtight metal conduit provides superior wire protection in damp environments.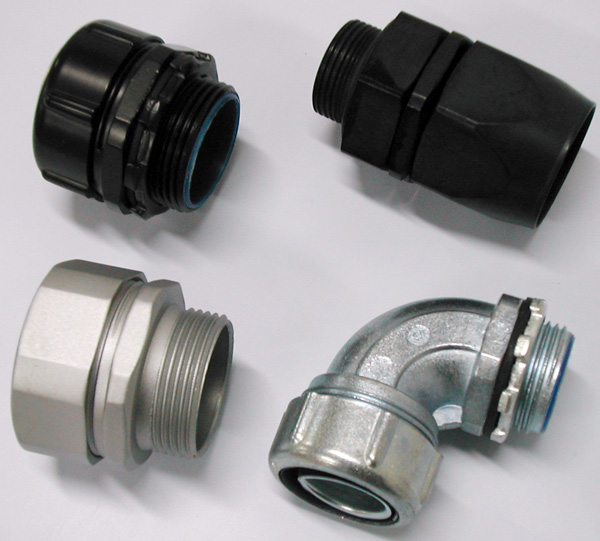 Typical Applications for the metal connectors:

Liquid Tight Conduit Fittings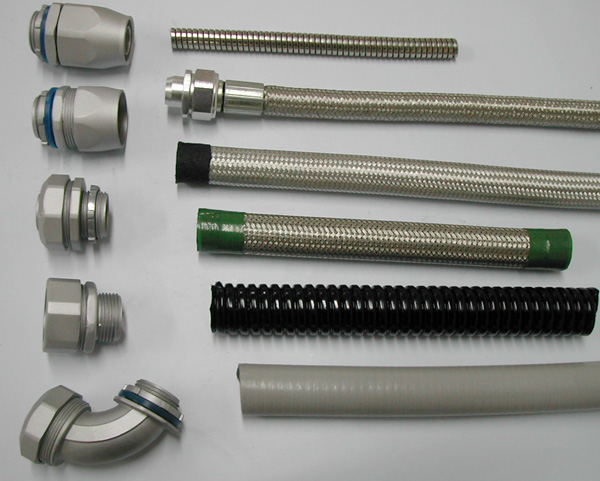 Industry Automation Flexible Conduit Fittings with BSP , PG ,

METRIC ,

NPT , INTERNAL THREADS

Stainless Steel Liquid Tight Connectors offer corrosion resistance and the strength of stainless steel for the highest levels of endurance.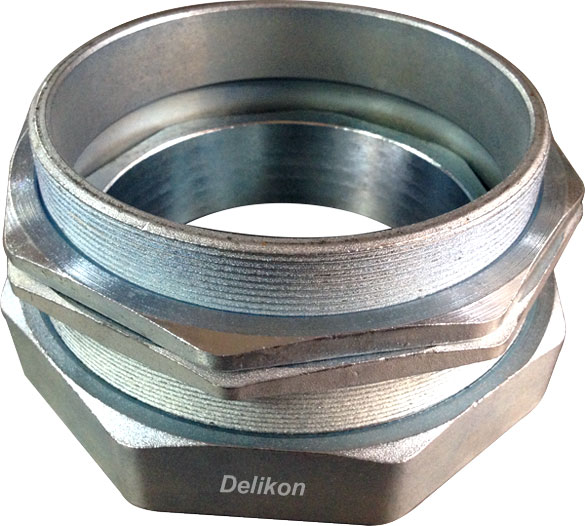 Big Size Liquid Tight Conduit Fittings, Liquid Tight Conduit Size 5" & 6"
Most suitable for power station, bridges, water treatment plant, and large commercial buildings wiring. G, NPT, METRIC or PG threads
SEMI Liquid Tight Non-Metallic Connector is suitable for use with Non-Metallic liquid tight conduit, corrugated nylon conduit & PVC coated flexible metallic conduit. NPT thread.