Delikon EMI Shielding Heavy Series Over Braided Flexible Conduit and Heavy Series Connector protect automotive and steel industry automation Ethernet cable, UTP unshielded twisted-pair cable, PLC cable, power and data cable

Industrial applications such as the automotive or steel factory floor are typically electrically noisy environments. Switching heavy loads, inductive heaters, large transformers, generators, and robotics can all present high levels of both conducted and radiated EMI. There are thousands of applications where the EMI RFI in the location is so high it causes problems with the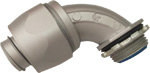 Ethernet link. Delikon EMI Shielding Heavy Series Over Braided Flexible Conduit and Heavy Series Connector effectively isolate wires from the environment through which the cable runs, combating the effects of EMI. The heavy series metal connector clamp the over braiding tightly forming electrical contact around the entire periphery of the shield, providing a
360 degrees SHIELD termination. The complete Delikon heavy series braided flexible conduit and connector assembly provides a low impedance path to ground and delivers a relatively thick and exceptionally conductive boundary around the cables that reflects and absorbs disruptive signals.
Delikon EMI Shielding Heavy Series Over Braided Flexible Conduit and Heavy Series Connector solutions for the
automotive industry cable protection

With Delikon EMI Shielding Heavy Series Over Braided Flexible Conduit and Heavy Series Connector automation cable protection solutions for automotive manufacturing processes, you will achieve higher and more consistent productivity, without compromising on flexibility. From the outset, Delikon has partnered with the automotive industry to develop innovative and high performance cable protection flexible conduit system solutions for automotive production processes. Delikon EMI Shielding Heavy Series Over Braided Flexible Conduit and Heavy Series Connector help automotive industry reduce down time due to power or data cable failure and achieve performance, availability and profitability for all manufacturing processes. Delikon EMI Shielding Heavy Series Over Braided Flexible Conduit and Heavy Series Connector protect automation cables in Body shop, Paint shop, and Final assembly.

Delikon EMI Shielding Heavy Series Over Braided Flexible Conduit and Heavy Series Connector protect spot welders and stud welding machines cables, industry automation cables and motion control cables from welding sparks and spattered hot metal pieces. Delikon EMI Shielding Heavy Series Over Braided Flexible Conduit and Heavy Series Connector provides mechanical protection as well as EMI shielding to communications cables linking all computers and controls in Assembly and Paint shop. Delikon Over Braided Flexible Polyamide Corrugated Conduit and Heavy Series Metal Conduit Fittings are widely used to protect industrial robots cables.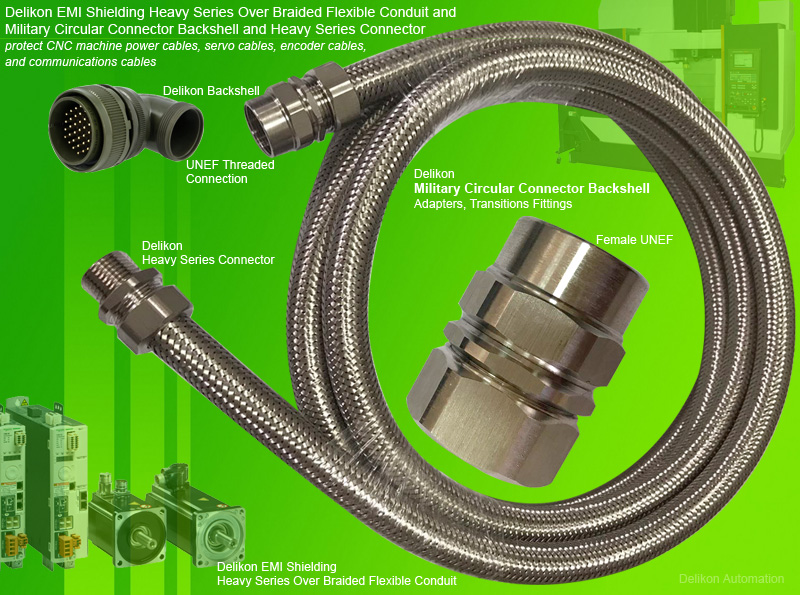 Delikon EMI Shielding Heavy Series Over Braided Flexible Conduit and Military Circular Connector Backshell and Heavy Series Connector Assembly protects car industry automation cables


Delikon offers a wide variety of flexible conduit cable protection solutions for protecting vision and motion control systems cables commonly found in the automotive industry. These range from heavy series over braided flexible conduit with heavy series connector to dedicated solutions and with heavy series swivel connector and Military Circular Connector Backshell for protecting automotive assembling, welding, sorting, inspecting, or painting equipments cables. Delikon EMI Shielding Heavy Series Over Braided Flexible Conduit systems are ideally suited to protecting industry automation power or data cables that demand high levels of reliability. In every case Delikon has a flexible conduit cable protection solution to reduce your down time and increase throughput.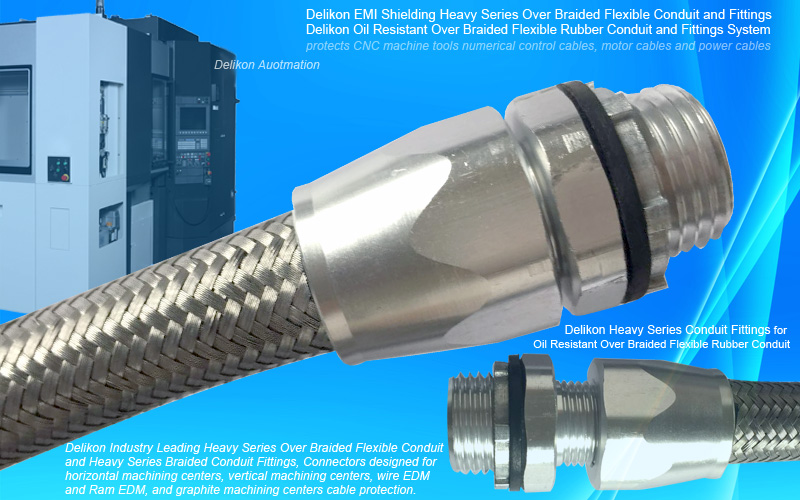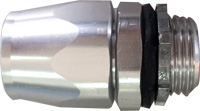 Delikon Oil Resistant and Coolant Resistant EMI Shielding Heavy Series Over Braided Flexible Conduit and Fittings protect CNC Grinder horizontal machining center electrical and data cables. The Heavy Series Over Braided Flexible Conduit system is a widely used flexible conduit series for the automotive, robotics, machine tool and welding industries, as well as numerous other commercial applications from heavy equipment to ECG monitoring cable protection. The heavy series connectors are fabricated from high grade aluminum alloy or stainless steel to provide strength and environmental protection. This family of heavy series connectors offers a wide variety of shell styles, threads specifications and accessory options.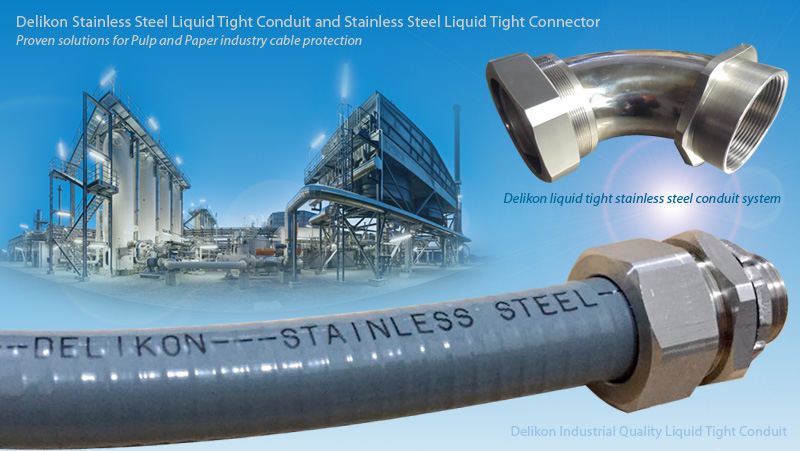 Delikon Liquid Tight Stainless Steel Connector with internal threads or external threads

Delikon Stainless Steel Liquid Tight Conduit and Stainless Steel Liquid Tight Connector
Proven solutions for Pulp and Paper industry cable protection
Acids, alkalies, and bleaches are the common ingredients used to convert wood into wood pulp and then ultimately, into paper. At Delikon, we are always capturing our thoughts and ideas for market driven solutions and innovations of electrical flexible conduit systems. Our solutions include Stainless Steel Liquid Tight Conduit and Stainless Steel Liquid Tight Connector that provide reliable cable protection for environments like pulp and paper mills. Delikon liquid tight stainless steel conduit system is just one that meets your needs and provides additional benefits like lower maintenance costs and extended useful life of equipment. As a Leader in Stainless Steel Conduit Systems, Delikon offers a complete line of stainless steel flexible conduit, fittings, and accessories in the industry.

In the paper and pulp industry, chlorine bleaching is being replaced by chlorine dioxide and chlorate bleaching, which requires high levels of corrosion resistance in the equipment chosen. Delikon provides stainless steel flexible conduit, stainless steel liquid tight conduit, plastic coated flexible stainless steel conduit, as well as corrosion resistant stainless steel liquid tight connector for the paper and pulp industry.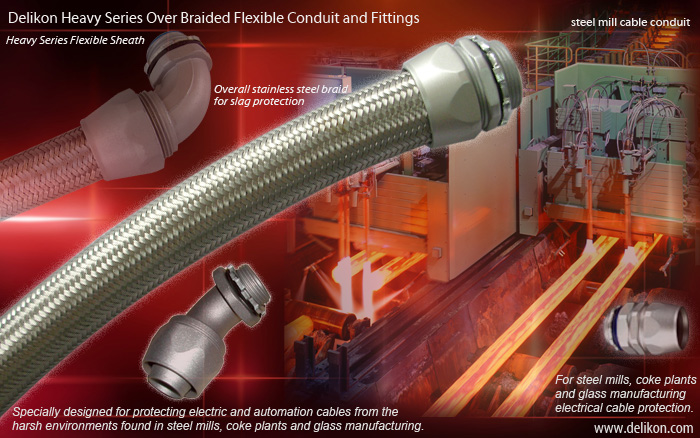 Delikon Heavy Series Over Braided Flexible Conduit and Fittings for steel mills, coke plants and glass manufacturing cable protection. Heavy Series Flexible Sheath and Heavy Series Flexible Conduit Connectors protect electrical and automation cables from the harsh environments.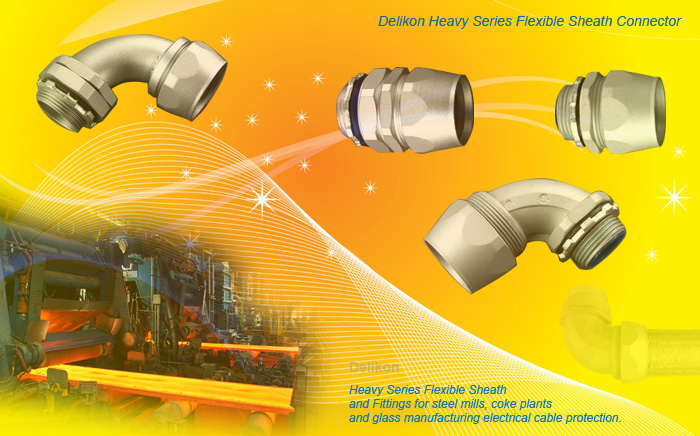 Metal Liquid Tight Conduit and Fittings for industry,
power plant, engineering and construction projects.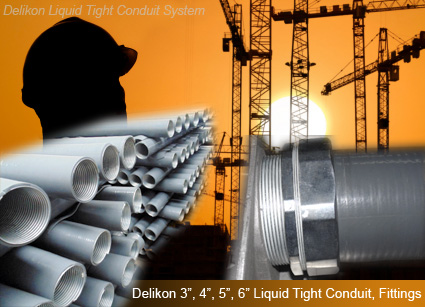 Big Size Liquid Tight Conduit, Fittings

Delikon produces a whole range of big size metal liquid tight conduit and liquid tight fittings to meet your cables protection requirement in big construction and engineering projects: airports, railway stations, stadia, mega shopping centers, bridges, power stations,skyscrapers and more...

Available from 3 inches up to 6 inches.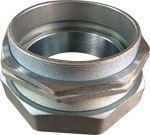 DELIKON big size metal Liquid Tight Conduit, Liquid Tight Conduit Fittings: 3 inches to 6 inches
In environments such as airport or factory work shop, where higher than normal levels of electromagnetic radiation are present, power or data systems could be vulnerable to Electro Magnetic Interference (EMI). Delikon Over Braided Flexible Conduit has been designed to protect cables from EMI.

Over Braided Flexible Conduit, Flexible Conduit Fittings for industry cables management
Over braided flexible conduit & fittings systems from SEMI offer a choice of a whole range of sizes and constructions to provide the best solution for the most demanding industry wiring applications.

Your cable management solutions for:

Train & Rail
Marine Machinery CCTV
Ships
Telecomms

Oil & Gas

Steel Mills

Mining

Food

Car industry

and many more....

SEMI, Leading Manufacturer of Liquid Tight Conduit, Overbraided Liquid Tight Conduit,
Overbraided Flexible Conduit, Conduit Fittings & Connectors for industry wiring applications.
SEMI big size Metal Liquid Tight Conduit is suitable for industry and commercial liquid tight applications. it has been designed to excel in many applications including but not limited to machine and plant construction, CNC machines, motor and railroad power & signal systems. A whole line of liquid tight connectors are available.
CUT TO LENGTH HIGH QUALITY FLEXIBLE CONDUITS WITH CONNECTORS PRE-ASSEMBLED:
*Save your time and labor costs. Simply specify your requirements and let SEMI do the jobs for you. Products By IP Ratings
Liquid Tight Flexible PVC Coated Galvanized Conduit

Flexible, sleek, with increased IP ratings, Liquid-tight flexible metallic conduit (LFMC) is suitable for use in a variety of environments and applications from general purpose wiring in wet or damp locations, to direct burial and in concrete embedment, to raised computer room floors and site lighting jobs.

Machine Grey liquid-tight flexible steel conduit is used extensively in the machine tool and other industrial environments.
Liquidtight flexible metal conduit is manufactured from an electro-galvanised steel flexible inner core which is pressure coated with an oil resistant, high temperature grade of plasticised PVC. The PVC is keyed into the corrugations of the inner steel flexible core, which prevents the PVC from wrinkling when the conduit is bent to its minimum bend radius. The PVC coating provides a smooth outer surface onto which liquid tight compression fittings can be secured. Liquidtight metal conduit offers high mechanical strength combined with complete protection against liquids and dust. It is suitable for regular movements and vibration.
liquidtight conduit liquidtight conduit liquidtight conduit liquidtight conduit liquidtight conduit
Liquidtight metal conduit is UV resistant since the PVC outer sheath incorporates a minimum of 0.9 % carbon black (for black) and chemical stabilisers (for grey and orange) and are therefore suitable for use outside. Liquidtight metal conduits are used in machine tool applications where liquid tight (IP66 & 67) protection is important, and also oil and/or temperature resistance. Liquidtight metal conduit may be used for external applications since it is both liquid tight and UV resistant. new products new products new procuts


SMALL BORE HOSE,
Instrumentation tubing, Flexible stainless steel conduit
Type AT is an ultra-flexible, stainless steel conduit designed primarily for OEM applications. A typical application would be armouring in specialty sensing devices, or medical equipment, including fiber-optics. Also available with PVC jacket, extruded covering, plastic sleeving or braiding.

Latest pictures from our show room for flexible conduits, flexible hose, high performance racing hose and connectors.
On-Line Show Room
for EMI screening
This water proof flexible steel conduit is designed for applications where safety concerns exist regarding a material's reaction in a fire situation.
Semi Conduits Co., Ltd., specializes in manufacturing superior quality electrical flexible conduits & fittings for the European and US markets: Flexible metal conduits, flexible liquid tight metal conduits, and over braided conduits

Overbraided Flexible Steel Conduit For High Temperature Wiring
Inherently low fire hazard (ILFH), Braided Flexible Metal Conduit is widely used to counter mechanical stress and is highly flexible, and it is resistant against tensile stresses and transverse pressure. This conduit also offers excellent protection to cables against hot metal particles, and immunity from electromagnetic interference. Most suitable for use in Hazardous Locations, industrial environments and high temperatures.